Seven charts on the coronavirus jobs market
Seven charts on the coronavirus jobs market
Millions of people across the UK have had their working lives upended because of the coronavirus pandemic.
While many are working from home, others have been furloughed for weeks or even made redundant.
So who has been affected most to date by job losses? And which sectors have been worst hit?
Jump in benefit claims
The UK unemployment rate was estimated at 3.9% between January and the end of March.
That's slightly down on the previous period, according to the Office for National Statistics (ONS).
The full extent of the impact of lockdown measures on the UK jobs market won't be known for some time, given that these new figures only cover a few days after the restrictions were introduced on 23 March.
But separate figures from the ONS show that more people have been forced to claim unemployment benefit.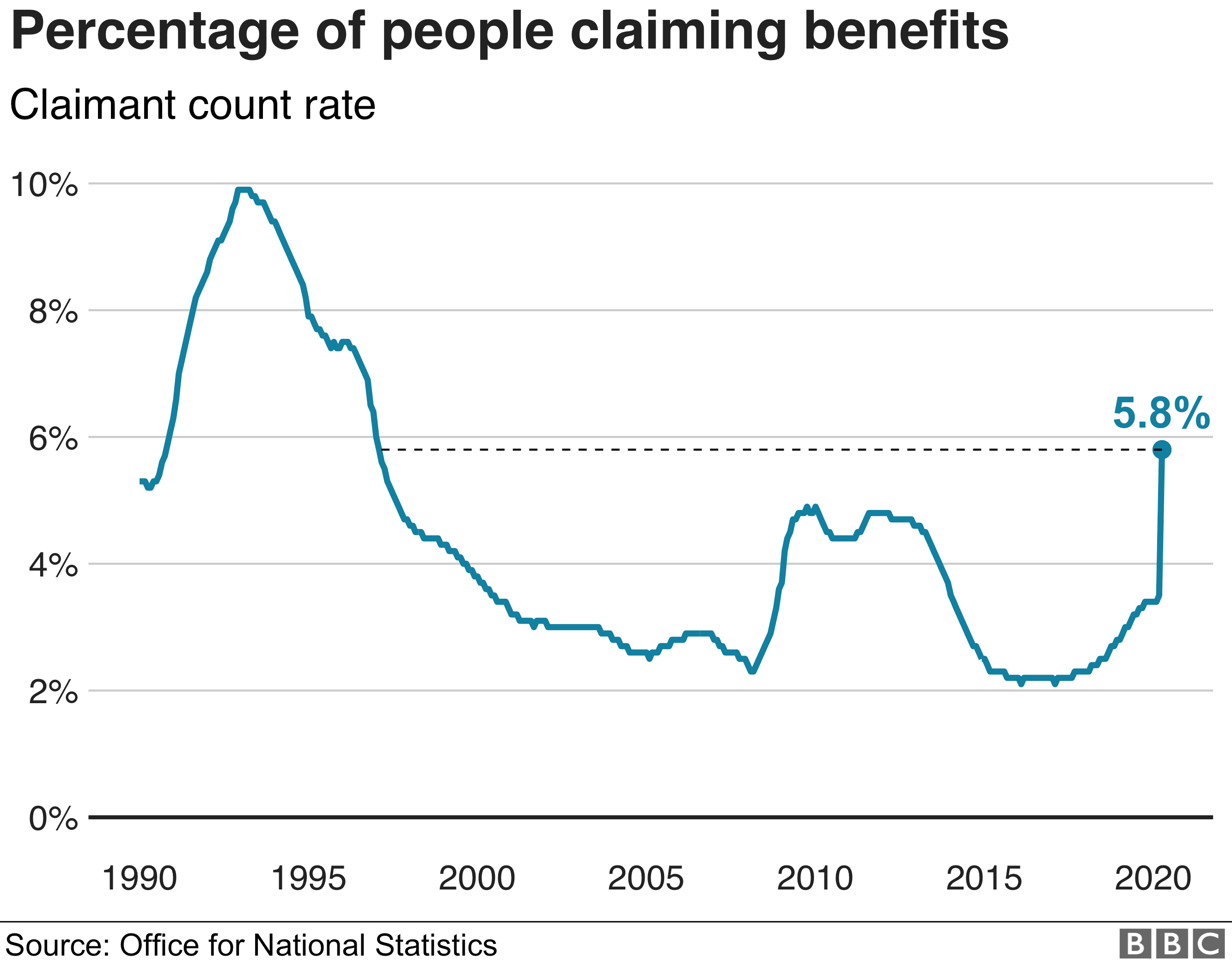 The claimant count in April went up by 856,500 to 2.1 million.
This figure doesn't include everyone who is out of work, since not all can claim assistance, but it does provide a snapshot.
Young people hardest hit
Young workers seem to have been most impacted by lockdown measures so far.
New research by the Resolution Foundation think-tank suggests that 9% of those aged between 18 and 24 have lost their jobs altogether, the highest of any age group.
Meanwhile, a previous study by the Institute for Fiscal Studies (IFS) found that sectors that are now shut down employed nearly one-third of all workers under the age of 25, or 25% of young men and 36% of young women.
That compares to just one in eight workers aged 25 and over.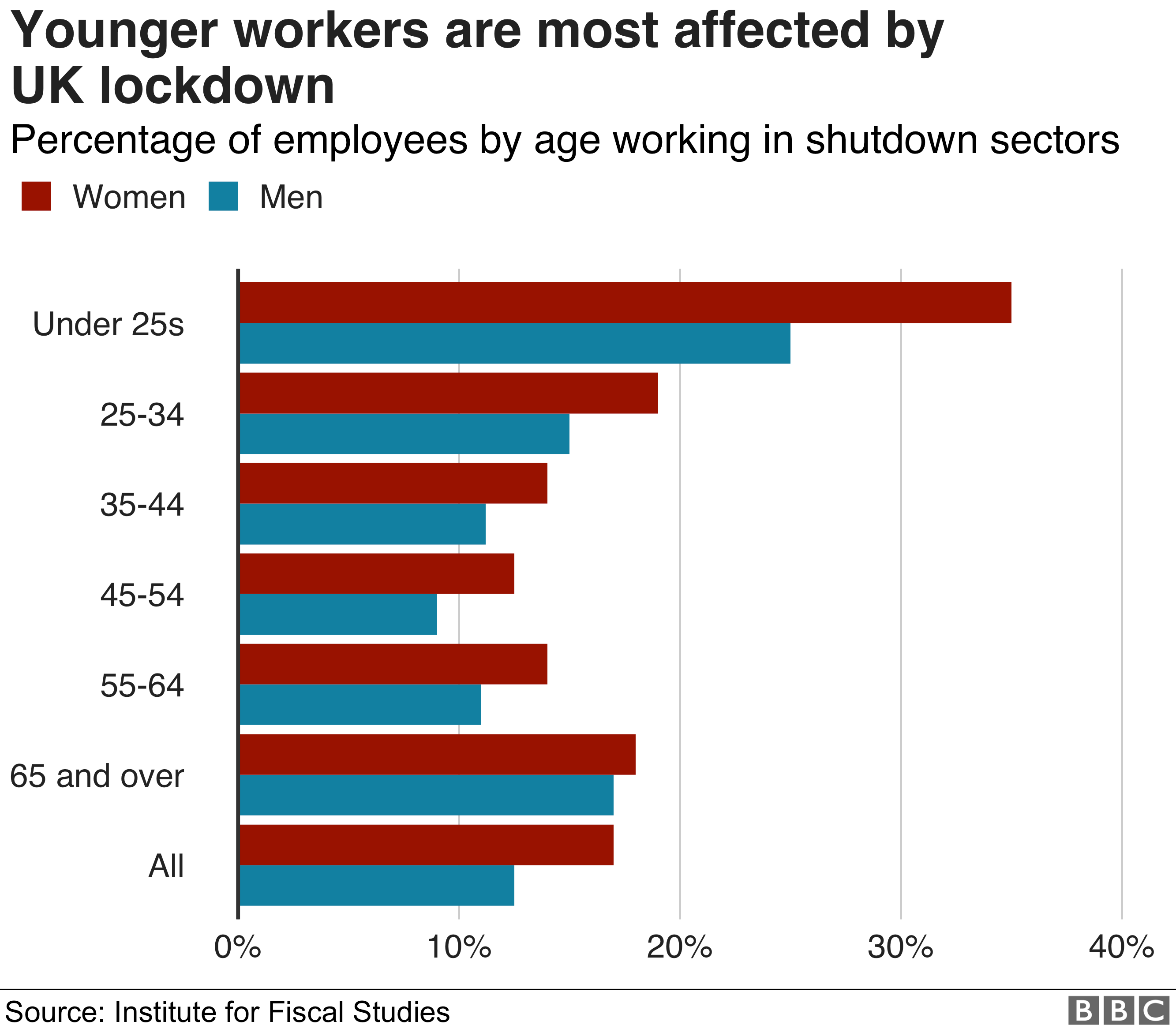 Read More 
https://www.bbc.com/news/business-52660591